At high tide, 4:15 p.m. next Saturday, Scott Gordon and several of his friends will line up on the fine sands of San Remo to swim in the narrow channel of Phillip Island in memory of his late father, famous journalist Michael Gordon.
The local surf club's Channel Challenge is a 550-meter swim through the channel that separates the island from the mainland, followed by a two-kilometer run across the bridge to reach town. The male winner will receive the Michael Gordon Trophy, in honor of the ocean swimming enthusiast, surfer and political and humanitarian journalist, whose death in an ocean swim on Phillip Island on February 3 last year saddened and stunned a coalition eclectic media, politicians, Indigenous leaders, refugee advocates, the Hawthorn Football Club and other surfers.
"A bunch of buddies are getting involved this year and we'll definitely be thinking of Micky as we do it," said Scott Gordon. "It was one of the highlights of the year for Micky, the Channel Challenge."
Micky suffered a heart attack about 150 yards from shore during what turned out to be the last swim in the Philip Island Classic Ocean in nearby Woolamai. He was removed from the water by surf lifeguards and received CPR at length, but could not be resuscitated on land, a result that was tragically repeated during the Pier to Pub swim in the month. last with a 65 year old man.
Micky was 62 years old. If that was too young – and even more so for a man with the relentless vitality of Michael Gordon – friends also noted that he died doing something he loved, "in the ocean and with the sun in. the back ".
The disappearance of this 1.2-mile ocean swim was not linked to Gordon's death, but race organizers, the Woolamai Beach Surf Life Saving Club – in consultation with Micky's family and local friends – decided that it would be appropriate for Gordon to be commemorated by the winner of their Aquathon Challenge race, the first of which was swam, run and won by Gordon in 1986.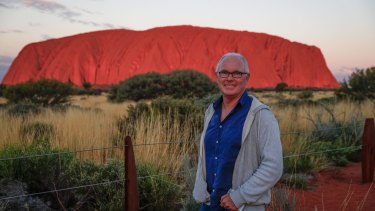 In this first, almost experimental race, he was the first among 60 competitors. Next weekend there will be 10 times that number swimming in the channel for a fleeting 20 minute window when the tide is good.
This week, as the anniversary of his father's death approached, Scott Gordon recalled how his father's competitive streak was such that when he couldn't find his running shoes (they are left on the shore at a location specified for each competitor in the Challenge), he ran the two kilometers across the bridge barefoot on a 30-degree day.
Source link